"Artist Ricardo Breceda combines history and myth with his series of animal sculptures depicting the habitat's current denizens, extinct species and imaginary friends with equal beauty."
Priscilla Frank – The Huffingtonpost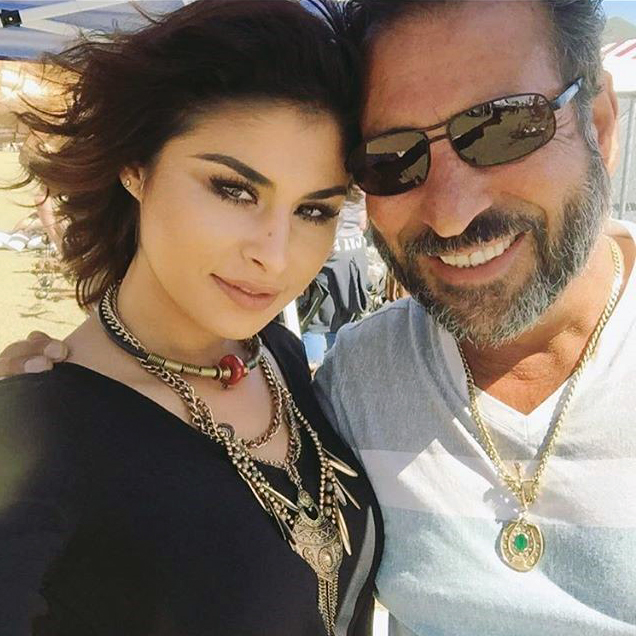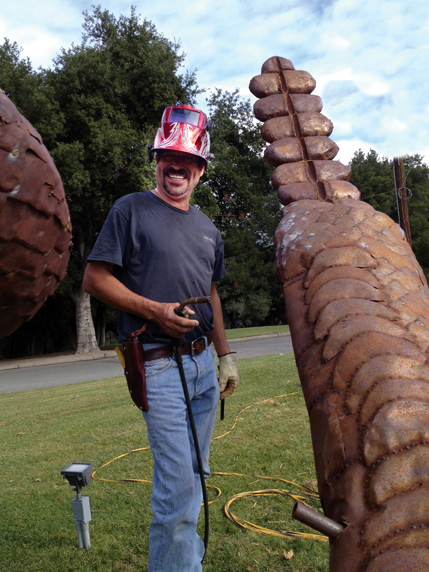 MEET RICARDO BRECEDA
Born in Durango Mexico, Ricardo has lived in California for over the last 25 years.
The Accidental Artist has been creating his metal animal kingdom, since his daughter Lianna at the age of 6 requested a dinosaur of her own for Christmas, after watching the movie Jurassic Park III. At the time he was a cowboy boot salesman,having traded a pair of boots for a welding machine. After a few weeks, his first sculpture would be a 20ft tall Tyrannosaurus Rex. What started as a hobby quickly became a passion to transform metal into incredible life like creations. Since then Ricardo has become a well-known sculptor designer.
Ricardo's best-known work arose when he crossed paths with Dennis Avery,an heir to the Avery Dennison Corp. label makers. Avery owned Galleta Meadows Estates in Borrego Springs, and envisioned turning his land into a giant free-standing art gallery.Commissioned by Avery, Breceda would create over 130 pieces to dot the landscape.Notably, you can find his 350ft sea serpent swimming in the sand. Thousands of people from around the world have come to see Ricardo's work, finding out first hand just how much bigger and amazing it truly is.
A self-taught artist, Ricardo's work isn't limited to a menagerie of dinosaurs,prehistoric creatures, mustangs, and other animals. You'll also find influences of the Old West with a full stagecoach, cowboys, and Native Americans. Throughout his studio, you can purchase everything from small sculptures of motorcycles, insects,plants, and suns, to his larger works. All visitors are welcome.
If you are interested in a custom piece, all that is required is a photo or sketch,and Ricardo can create something a unique just for you.
PRESS: If you wish to feature Ricardo Breceda and his work in a future article, please visit the contact page and reach out via e-mail. To learn more about Ricardo's latest press releases, please click here.